Meet the Knotweed Busters team. Trained, certified and ready to get to work. Call today for a quote.
Founders Steve and James set up Knotweed Busters after their own tangle with Britain's most hated plant.
Unable to secure mortgage approval on a property thanks to the presence of Japanese Knotweed on adjacent land, the two Chartered Surveyors reached out for some 'expert' help.
What they found was far from impressive.
An unregulated industry, where any cowboy can strap on a backpack sprayer and call themselves a Knotweed eliminator.
Joining forces, they set up Knotweed Busters to offer surveys, treatment and monitoring from experienced property professionals, authorised and regulated by the approved industry body.
So when you call up you'll be dealing with qualified Knotweed Technicians, who understand your current predicament and know just what to do.
Fully trained, certified, and battle hardened from their time out in the field, our team are ready to design and implement a safe and effective solution to resolve your Knotweed problem. And get your move right back on track.
Based near Cardiff in South Wales, Knotweed Busters can tackle a Japanese Knotweed infestation anywhere in the UK. No job is too small, no journey too far.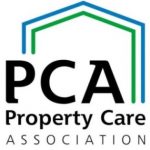 PROPERTY CARE ASSOCIATION
Full member of the PCA
PCA Qualified Technician in Japanese knotweed
Certificated Surveyor in Japanese knotweed (CSJK)